I-SAFE 1

The I-SAFE 1 is a speed display that can display text and picture messages.
It alternates the display of the speed with 39 cm digits and that of pictograms relating to the user's behaviour.
With its integrated radar and removable battery, it is mobile and easy to operate. It can also be equipped with a solar power supply kit or connected to public lighting.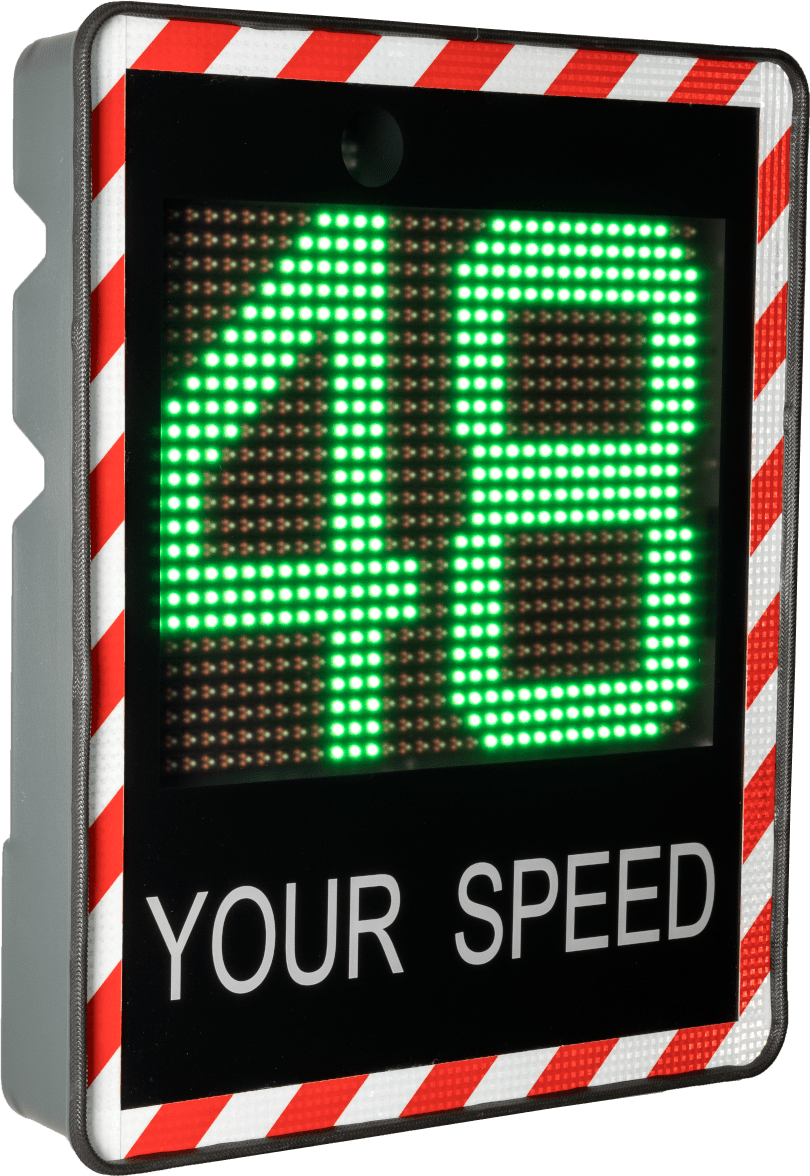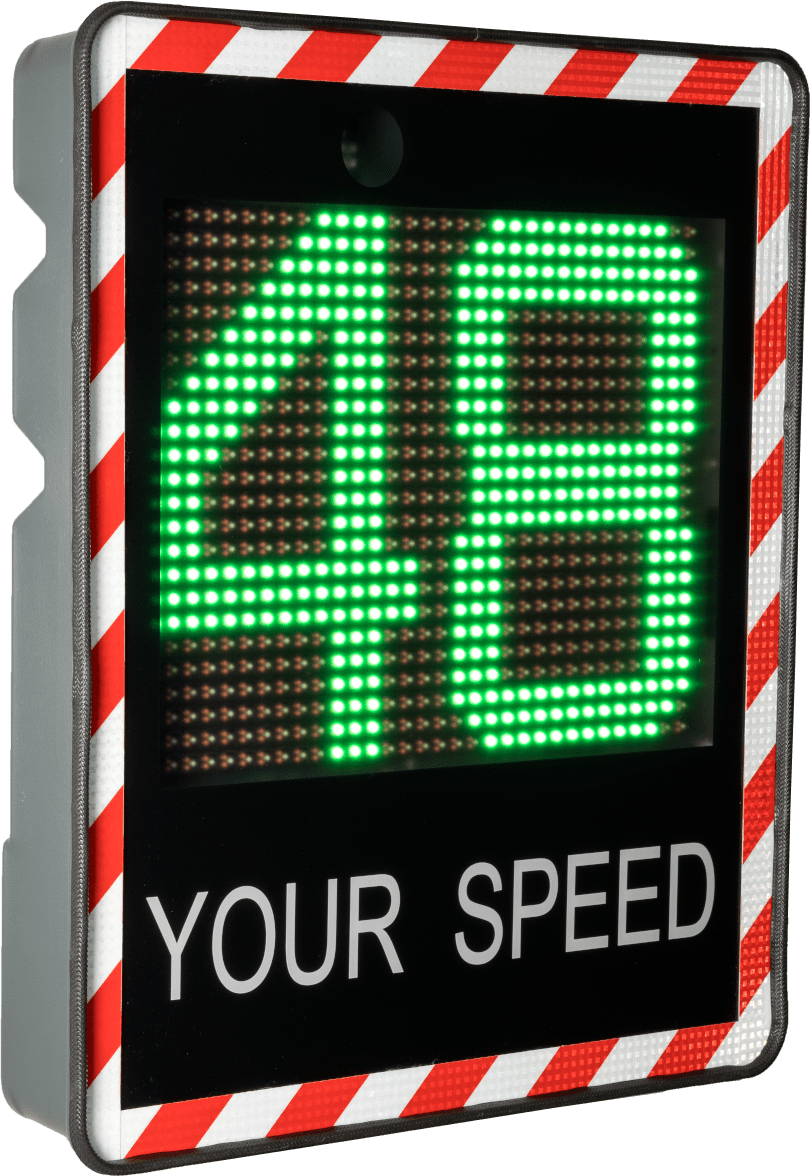 Tricolour numbers: green, orange, red according to the speed of the road user
High visibility: 39 cm figures
Successive display of three messages (speed, short text or pictograms)
Customizable tricolour pictograms (library available)
Three power supply options
Anti-record function
Complete basic kit including fixing material
Calendar function
Pre-programmed speed regimes
Customization of settings via USB key or Bluetooth (option)
User-friendly software for managing measurement data
OPTIONS
Bluetooth communication
3/4G modem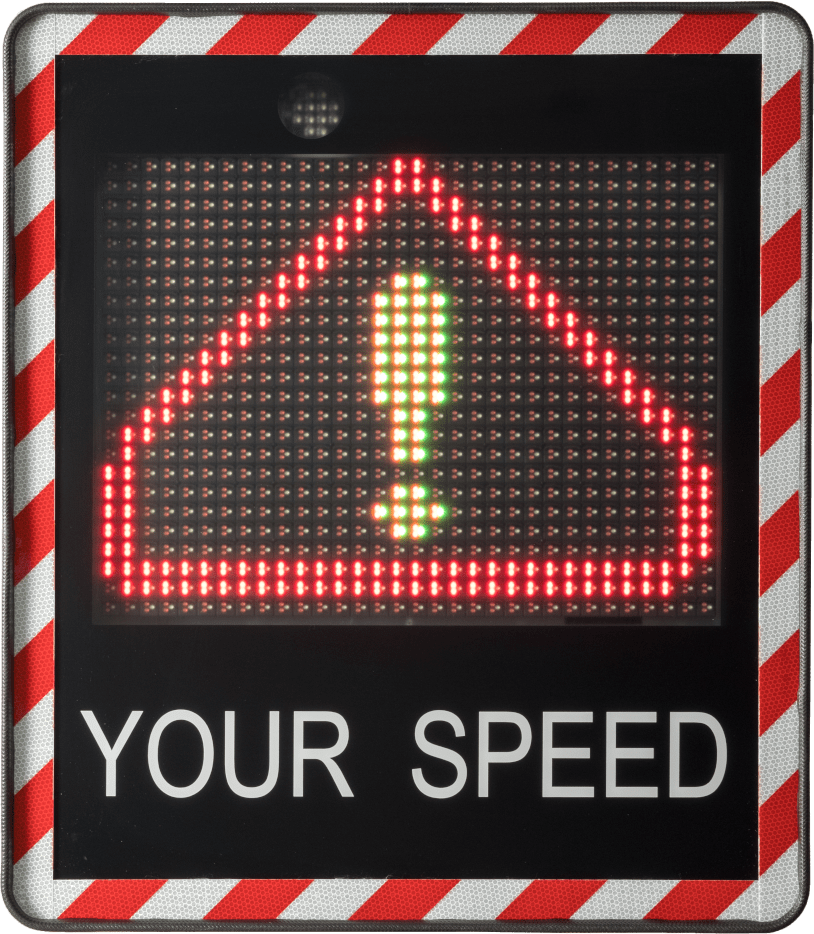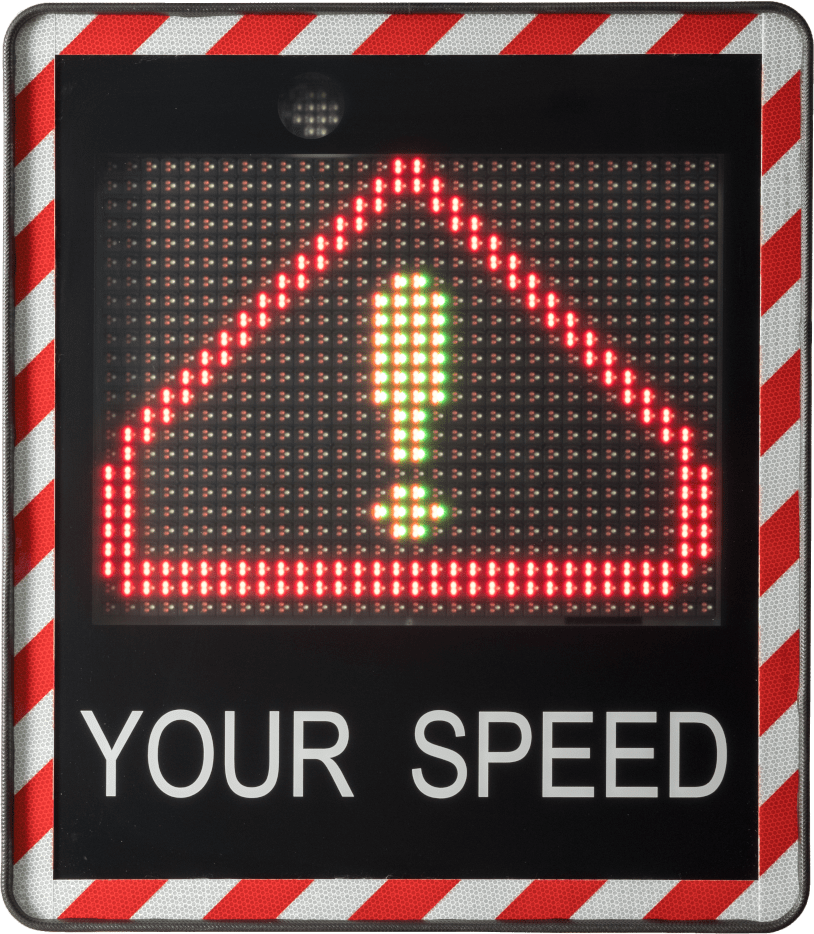 Displayable speeds
from 5 to 199 km/h
Detection speeds
from 5 to 250 km/h
Size of numbers
384 x 513 mm (H x L)
Size of unit
775 x 665 x 140 mm (H x L x P)
Weight
12.4 kg (without battery)
Level of protection
IP65 (option)

Mounting support

hooks on the back of the unit + mast support
Working temperature
from -35° C to + 65° C
Power supply
12 V DC by rechargeable battery 12V/24 Ah or 220 V (mains or street lighting) or solar kit
Battery life
depends on type of power supply
Frequency
K-band: 24.125 GHz
Transmitting power
< 5mW
Communication interface
USB (options: Bluetooth or GPRS)
Memory capacity
540 000 measures
Software
– Operating System
Windows 10 or later, minimum 512 MB RAM
– Disk space needed
50 MB
Detection distance

cars: 120 m

trucks: 150 – 200 m
Speed prevention in the vicinity of schools
Alert on road construction site
Increase safety in neighborhoods
Speed reduction to protect vulnerable road users
Accident prevention on industrial sites


A question, a request or a proposal?

A question, request or proposal?