I-SAFE 2

The I-SAFE 2 is a speed display that displays the speed together with text or picture messages.
It combines a "numbers" matrix with a full LED matrix to display texts or pictograms. A three-colors text matrix is available as an option.
With its integrated radar and removable battery, it is mobile and easy to operate. It can also be equipped with a solar power supply kit or connected to public lighting.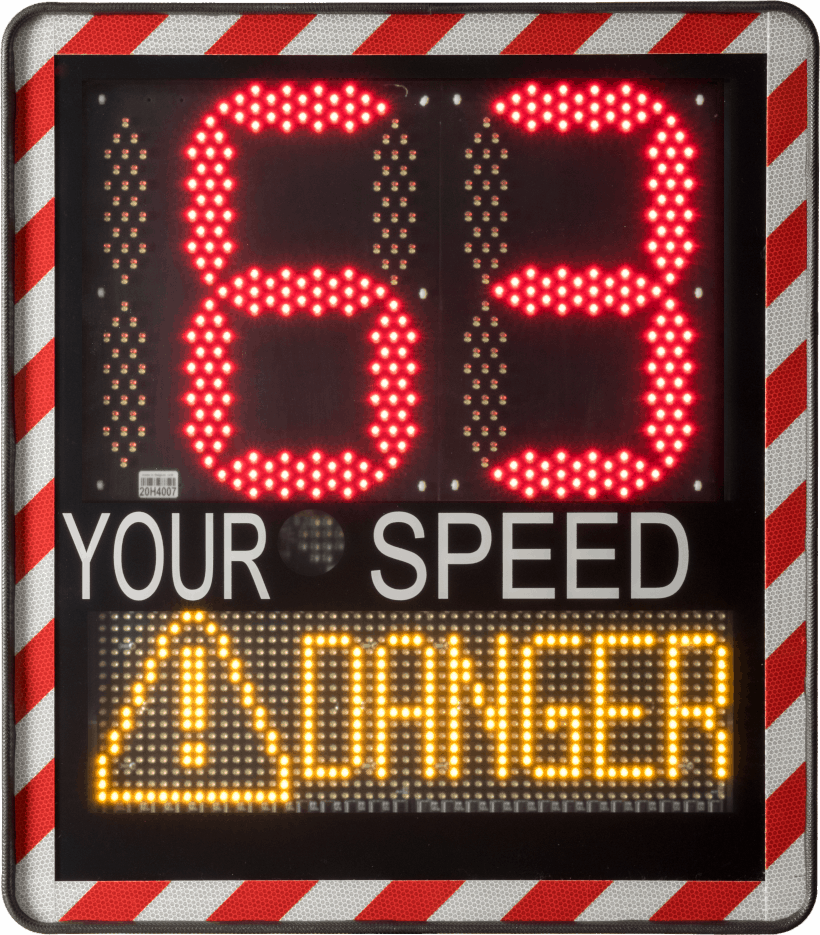 Tricolour numbers: green, orange, red according to the speed measured
Successive display of three messages (two lines of text or pictograms), simultaneously with the speed
Three power supply options
Anti-record function
Complete basic kit including fixing material
Calendar function
Pre-programmed speed regimes
Customization of settings via USB key or Bluetooth (option)
User-friendly software for managing measurement data
OPTIONS
Bluetooth communication
3/4G modem
Three-colors text matrix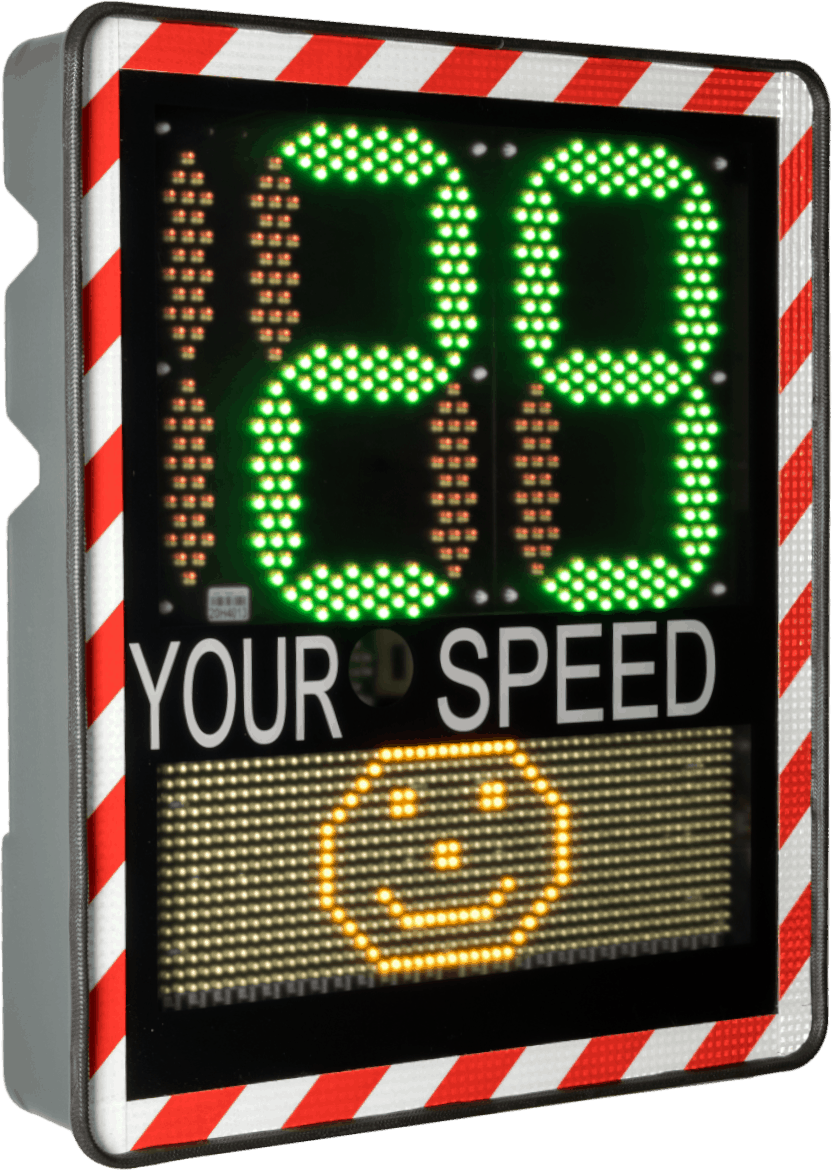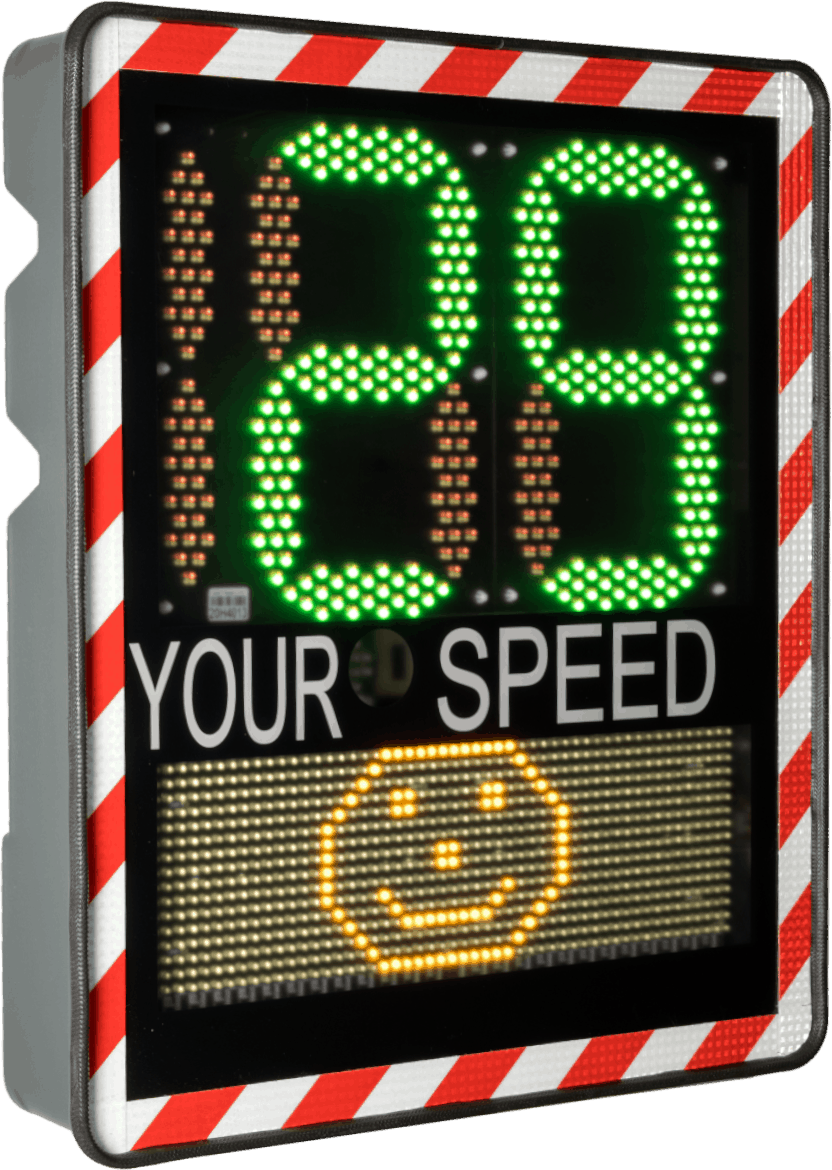 Displayable speeds
from 5 to 199 km/h
Detection speeds
from 5 to 250 km/h
Numbers size
345 x 520 mm (H x L)
Text matrix size
160 x 520 mm (H x L)/832 leds
Unit size
775 x 665 x 140 mm (H x L x P)
Weight
11.4 kg (without battery)
Protection level
IP65
Mounting support

hooks on the back of the unit + mast support
Operating Temperature
from -35° C to + 65° C
Power supply
12 V DC by rechargeable battery 12V/24 Ah or 220 V (grid or street lighting) or solar kit
Consumption
0.2 VA
Battery life
depends on power supply
Frequency
K-band: 24.125 GHz
Transmitting power
< 5mW
Communication interface
USB (options : Bluetooth or GPRS)
Memory size
540 000 measures
Software
– Operating system
Windows 10 or later, minimum 512 MB RAM
– Disk space
50 MB
Detection distance

cars: 120 m

trucks: 150 – 200 m
Speed prevention in the vicinity of schools
Alert on road construction site
Increase safety in neighborhoods
Speed reduction to protect vulnerable road users
Accident prevention on industrial site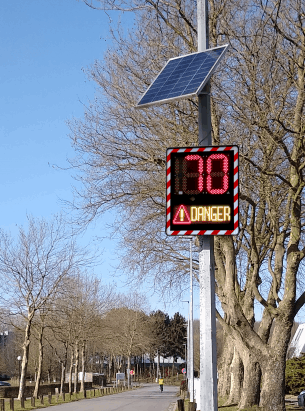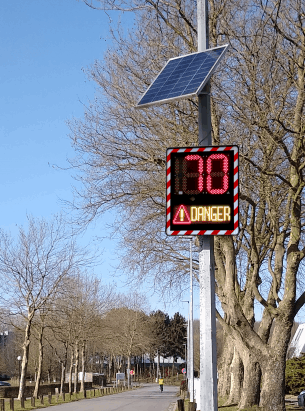 A question, a request or a proposal?

A question, request or proposal?